I know this looks crazy but you should have seen my collection while I was still working in the perfume business! This is a reduced version of what it once was, hahaha. Not only do I possess a makeup addiction, it turns out that I also possess a perfume addiction. My Mom used to get so mad at me when we would go into a department store because I would stop and smell the fragrances even though I was surrounded by them at work all day! lol. She would say, "You have a problem." Hahaha. And I admit it, I do have a problem. However, I am going to use that problem to help all of you! :) I'll give you a quick rundown of these fragrances and tell you what I love most about them.
I wish the internet had scratch & sniff capabilities because some of these are going to be hard to describe. But maybe the next time you're out and about, you can stop by your nearest fragrance counter, Sephora, Ulta, Perfumania, and try them out :)
~Lilly Pulitzer:
Squeeze
~ I first smelled this fragrance at my local Sephora and I fell in love! It's light, airy, and has a definite citrus undertone. I love this for summertime :)
~Burberry:
The Beat
~ This scent is harder for me to describe. I definitely say it's not for everyday use. It's a little heavier but not in an overpowering way. It's very sweet and romantic. I would wear this going out at night or as a winter fragrance :)
~Calvin Klein:

CK In 2 U

~ This is yet another one of my favorite summertime fragrances! I got a few of my friends hooked on this one. It's so yummy! Like the Lilly Pulitzer fragrance Squeeze, this one is also a citrus. However, Squeeze is more like Grapefruit & Lemon whereas CK In 2 U is a bit deeper. Almost kinda masculine but it smells amazing!
~Escada:
Sunset Heat
~ Now we come to one of my favorite fragrance designers-Escada! They make the yummiest fragrances you will ever, ever smell! I can't tell you enough how much I am in love with their scents. They come out with a new fragrance every year and "discontinue" the previous one...or so the department stores will tell you. If you want last years fragrance, you can find it at your local Perfumania or
www.perfumania.com
. Sunset Heat is so tropical and sweet. It will have you wishing you were on a flight out to Hawaii or some tropical paradise! I can't get enough of it.
Escada also makes a fragrance called Moon Sparkle & I like it even more than Sunset heat ;)
If you're into cotton candy sweet scents, check out Escada Magnetism...another undoubted favorite :)
~True Religion~ I could not wait to get my hands on this one! This is so different from anything I have ever smelled (and I've seriously smelled just about everything out there!). It's very light, fresh and definitely something you could wear as an everyday fragrance. It reminds me of an Abercrombie & Fitch type of smell.
~Vera Wang:

Princess

~ I adore this fragrance! The packaging is cute enough to display on your dresser even if you didn't like how it smelled! lol. The little crown comes off the top and underneath is a ring you can wear...cute right? So, this one I would say you could wear everyday. It's on the sweeter side and I want to say that it might have a hint of vanilla in it...yumm! And for the record, I am not a fan of the other two Princess fragrances by Vera Wang :( The original however is a must smell!
~Chanel:

Chance

~ Ahh, this one has sweet meaning behind it :) This was the first fragrance my boyfriend ever bought me and I had wanted it so bad! I was super excited when he gave it to me for Christmas years ago! Since then, I've been through about 3 more bottles. This is what I call my signature fragrance. It's not really something you should wear everyday but I did because I loved it so much. It's the heaviest of the perfumes mentioned yet, but again, not grandma heavy, lol. It's very rich, kinda sweet, and extremely sophisticated. It screams NYC lifestyle to me for some reason. It's beautiful!
~Chanel:

Chance Eau Fraiche

~ This fragrance is an exception for me because I like all 3 Chance perfumes, although I only own 2. Eau Fraiche means, "Fresh" in French which is exactly what this is. It slightly smells like Chance but much lighter. It still possesses that richness to it! It's amazing as well. This could be for everyday :) The newest Chance fragrance is called, "Eau Tendre" and it reminds me so much of Marc Jacobs Daisy.
~

Roxy

~ This is a really fun, light, airy, beachy, no~brainer, everyday scent!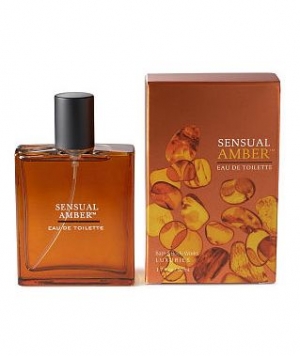 ~Bath & Body Works:

Sensual Amber

~ Inexpensive and smells great for Fall & Winter. I use this as my workout fragrance :) It's very sweet and warm.
~Marc Jacobs:

Daisy

~ Besides Chanel Chance, this is my favorite everyday fragrance!!! I could rave about this stuff for days! It's the most beautiful and balanced fragrance I've ever smelled and fell in love with. If you've never smelled this stuff, make it an ASAP priority ;) I don't know that anything could ever take its place!
~Lanvin:

Eclat D' Arpege

~ Beautiful & light with a hint of sweetness. I love this for everyday and I've seen this at T.J. Maxx recently! Pick it up there if you see it, otherwise it is very pricey! Ahhh, it's so fresh. It's definitely on my top favorite list after Daisy.
~Jessica Simpson:

Fancy Love

~ Hmmm, I wouldn't say this is one of my top favorites but I do like it! It smells incredible on my Mom. It's very different and possesses notes of vanilla. It lasts all day and it's really romantic. If only men read my blog, I would suggest this as a Valentine gift :)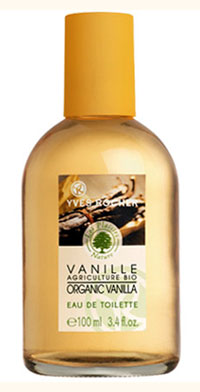 ~Yves Rocher:

Vanille

~ This one recently snuck its way into my everyday favorites! It was a gift from our foreign exchange students family for Christmas this year. It's pure vanilla at its finest. It's not overpowering and it's all natural!
If you were recently contemplating buying a new fragrance but just weren't sure which one to try or where to begin, I hope this helped! I hope you like these fragrances as much as I do :) *A helpful tip* When you go fragrance shopping, ask the sales associate for some coffee beans. Trust me, they will have some. It clears your palette in between scents so that they don't all smell the same after a while :)
Tell me, what's your favorite fragrance???
Xoxo,
Ashley